Dura Max offers excellent Road Safety Barriers in Pakistan. Dura has 30 years of experience in providing quality plastic products in Pakistan including Road barriers, Plastic Barriers, Water-filled road barriers, road separators, road jersey barriers, and security barriers. Efficient road barriers and a controlling system have become the need of the hour these days. Also, with an increasing number of vehicles in populated areas such as offices, hospitals, public places, and residential premises. Moreover, Dura Road security barrier solutions are developed to ease parking issues, control speed, divert traffic, management of the lane, highlight construction zones, and work as lane/road dividers
---
Dura Road Safety Barrier Range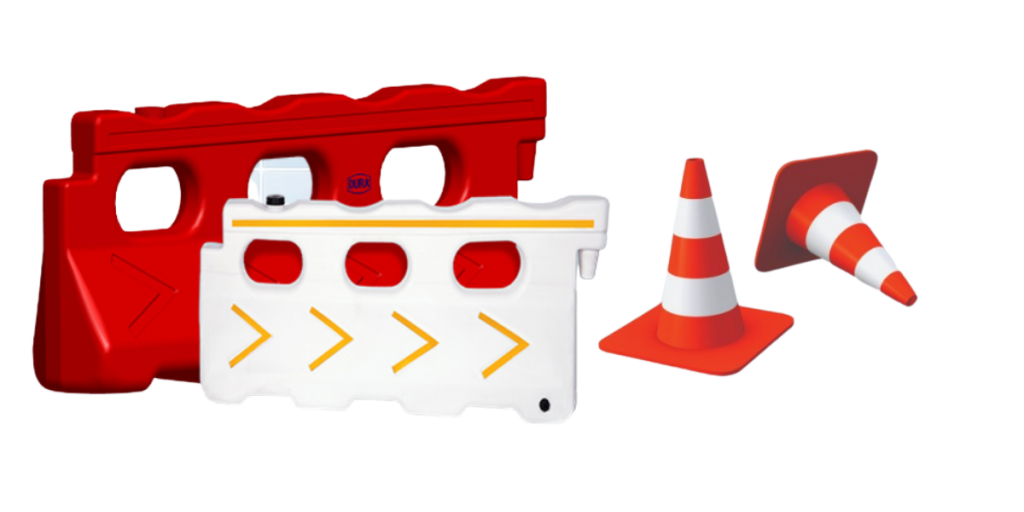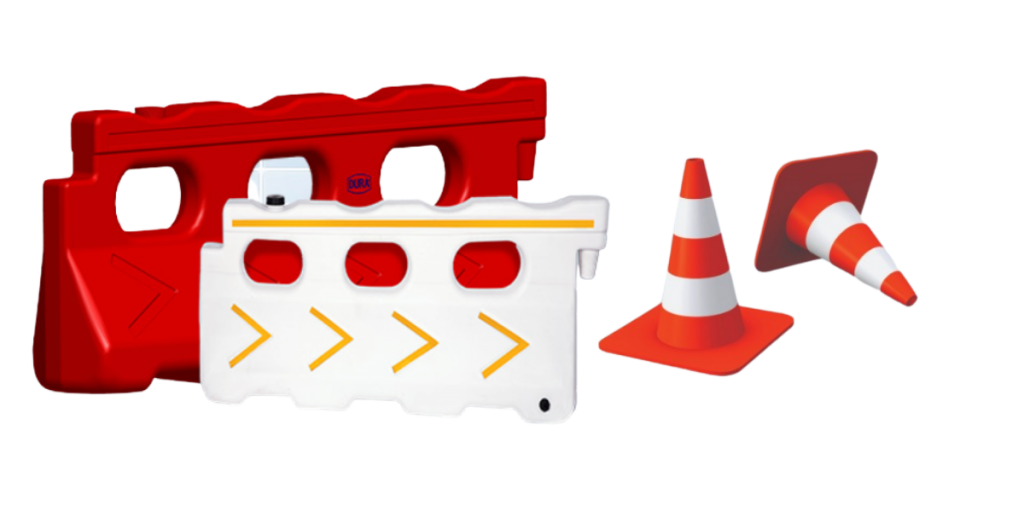 ---
"The Heart and Soul of the Company is creativity and innovation".
Safety Benefits of using Road Divider:
An increase in the number of vehicles has led to subsequent risk of road hazards in the form of accidents. Road traffic deaths have increased over the years. It is crucial to manage traffic efficiently to avoid deaths or injuries caused to due road accidents.
Road dividers are used to separate the direction of traffic, manage lanes, control the speed of traffic, and alert motorists of any nearby construction site.
Road Barriers also protect from traffic congestion in case of an accident on either side of the road.
Dynamically designed by experts in road safety standards, road dividers manufactured by the special group are amongst the best products in the country. Dura Road dividers are strong, durable, impact-resistant, and affordable.
Features of Road Barrier
Dura Road Safety Barriers are Lightweight & Easy to Transportation
Road Barriers are easy to lay and in Installation
They are flexible and at the same time good impact strength
UV radiation resistant & Weather resistant
Excellent chemical resistant
Resistant to the growth of bacteria, algae & fungi & Freeze resistant
Dura Road Barriers have good weldability & No maintenance
Dura has a low coefficient of friction & Nontoxic and nonconductive
Odorless & tasteless & Absolutely leak-proof