Dura offers excellent PPRC Pipes and Fittings all across Pakistan. Backed by the sheer determination of our qualified professionals, we are engaged in offering a premium quality array of pprc pipes and fittings that can be used under proper pressure and temperature values. Specially developed for all types of plumbing applications. Dura Max pprc pipes and fitting is manufactured by highly qualified professionals using polypropylene random copolymer in compliance with international standards. Moreover, this offered fitting is available in various specifications as per the specific needs of the clients. Also, this range is available at an affordable price from us.
---
Dura Max PPRC Pipes & Fittings Range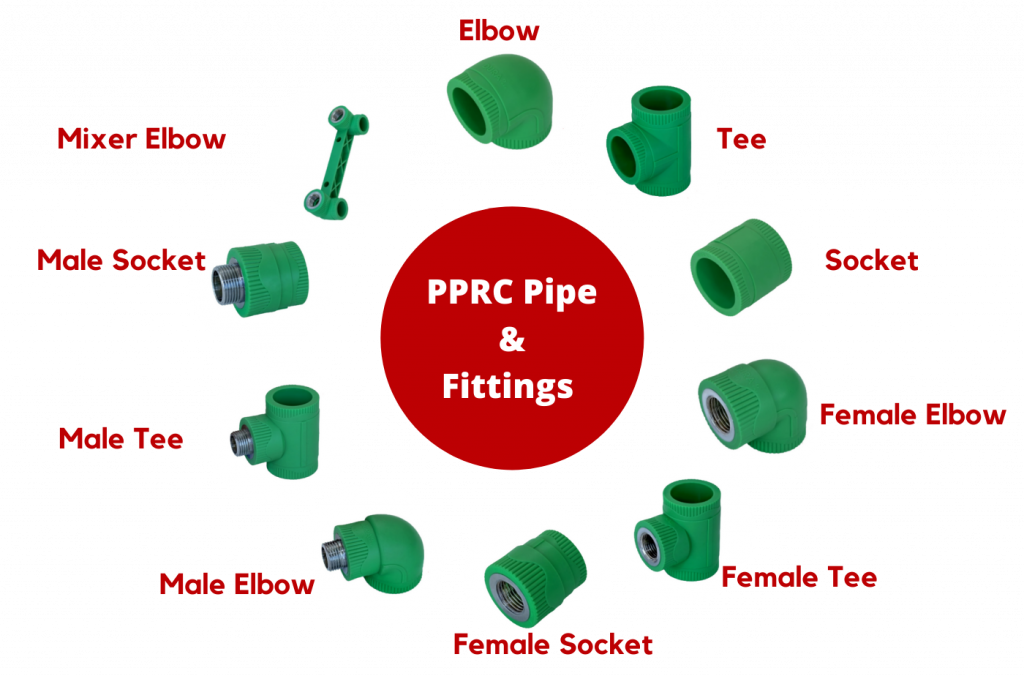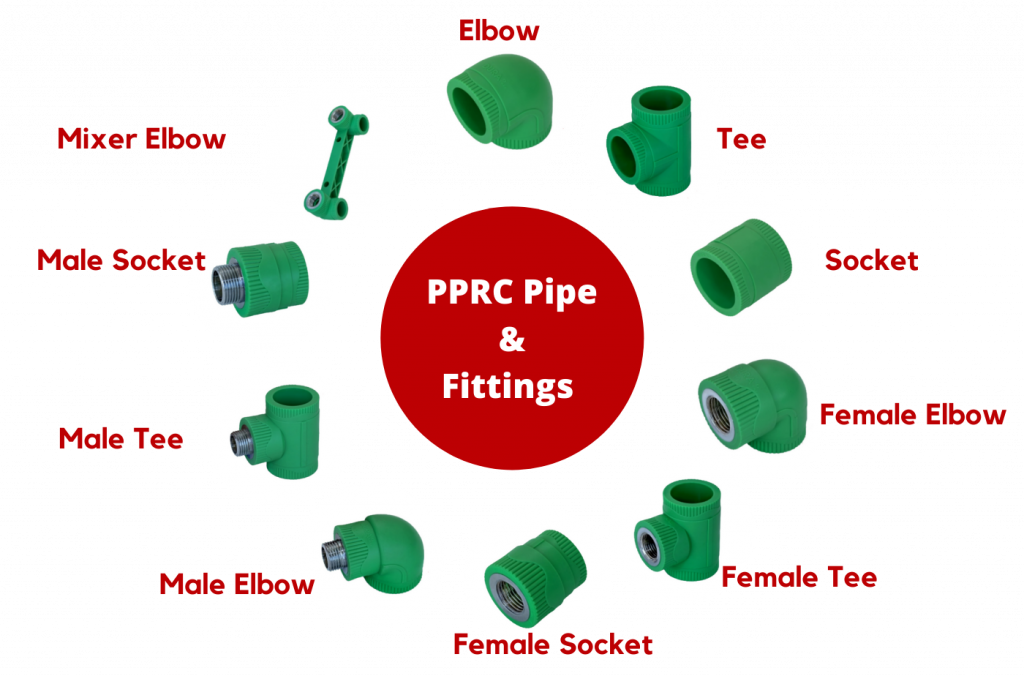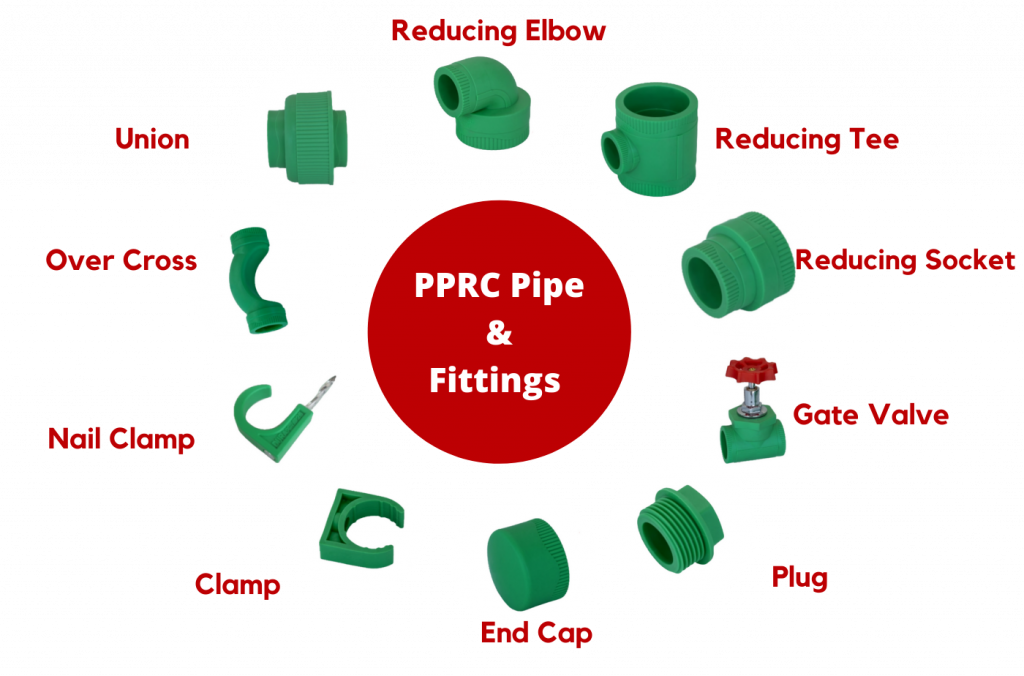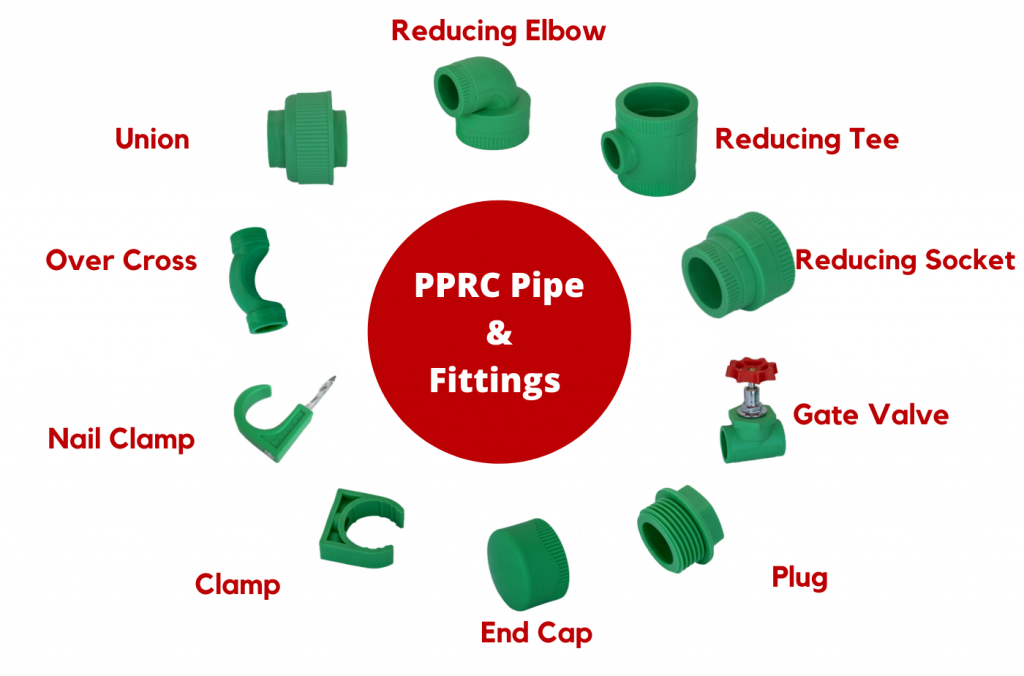 ---
"The Heart and Soul of the Company is creativity and innovation".
Field of Application
Dura Max Pipes are portable water pipe networks for cold and hot water installations i.e. in residential buildings, hospitals, hotels, offices, school buildings, etc.
Dura Pipes network for rainwater utilization system
Pipes network for swimming pool facilities
Dura PPRC Pipes and Fittings network for solar plants.
Pipes networks in agriculture and horticulture.
Heating pipes for residential houses
Pipes network for industry i.e. transport of aggressive fluids (acids, leys, etc) insertion pipe relining
DURA PPRC Advantages/Properties
Lightweight & Easy Transportation
Easy layin/Installation
Flexible and at the same time good impact strength
UV radiation resistant & Weather resistant
Excellent chemical resistant
Resistant to the growth of bacteria, algae & fungi & Freeze resistant
Good weldability & No maintenance
Low co-efficient of friction & Nontoxic and nonconductive
Odorless & tasteless & Absolutely leak-proof