Water is kept in a water tank, which is a container or small tank, in a controlled amount. Various home and commercial uses are made of the water collected in the tank. As time has changed since the olden days, the materials used to construct water tanks have also developed, starting with materials like wood, stones, pottery, and brick that were built and painted. But after the invention of PVC tanks, the situation changed. PVC is now the most often used material for tanks since it naturally prevents leaks, giving it a significant advantage over other materials. The Dura Max BEST Water Tank in Pakistan offers several Overhead Water Tank varieties similar to its materials. Dependent on the need, use, and other considerations, the kind of water tank is chosen and used successfully.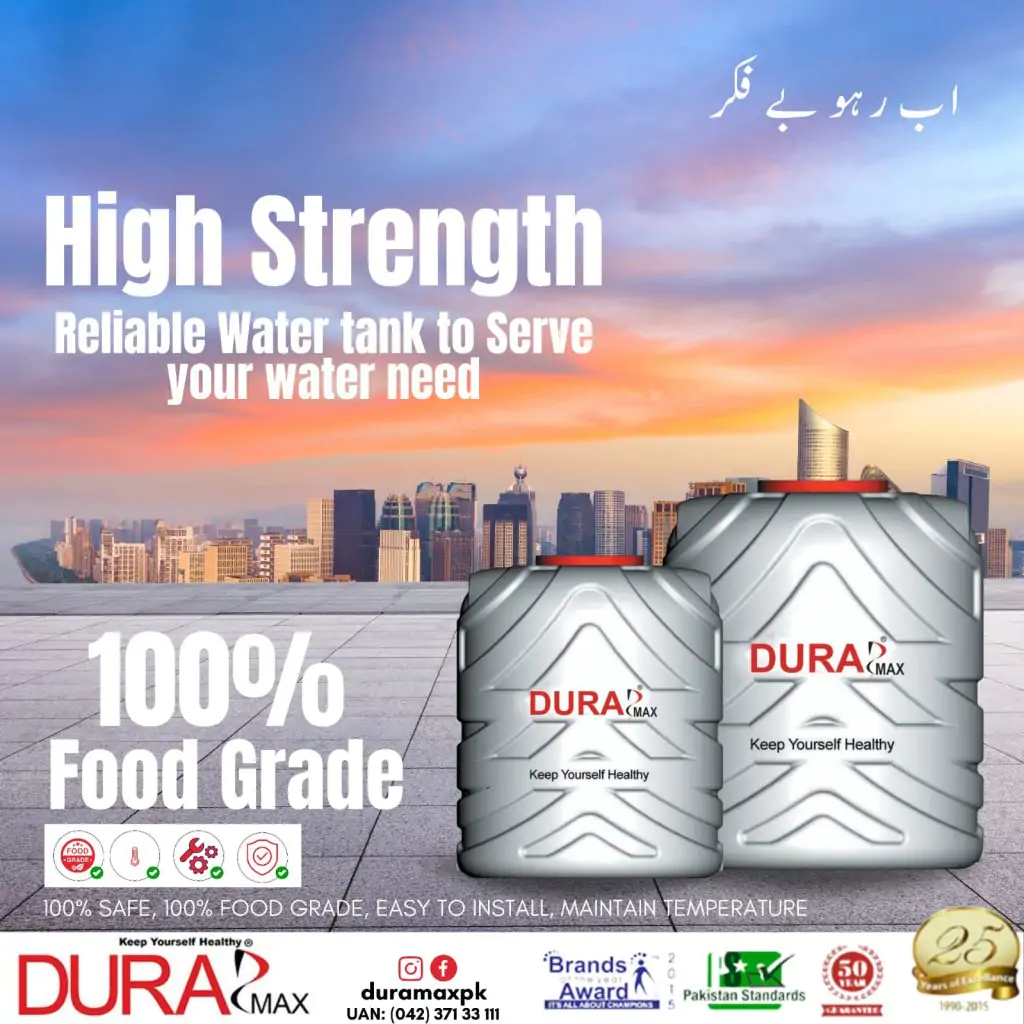 INTRODUCTION TO DURA MAX OVERHEAD BEST WATER TANK
The Dura Max Overhead Water Tank is the best water tank in Pakistan that is installed above a head constructed at a specific height. Any material may be used to build the tank, but the objective is to maximize uptime by elevating the tank. Water from the subsoil is pumped into the tank therein. It uses high-power motor pumps to deliver water under pressure to storage. Dura Max Water Tanks are erected on the rooftop and can be located above a town or within your home. The main objective is to provide an equitable distribution, and it maintains constant pressure and flow. When the water is discharged and descends from a particular height, it undergoes a significant rise in pressure, causing it to flow steadily into practically all of the outlets.
FEATURES OF DURA BEST WATER TANK IN PAKISTAN
The following unique qualities of Dura Max Water tanks may be utilized in the best way to get a cost-effective outcome:
Available in double and triple layers
Made of 100% virgin and food-grade material.
Temperature resistance -Easy to Fit
Capacity range 500 liters to 2000 liters
For Details, please get in touch with us at 04237133111
You can also visit over website Duramax Pakistan