Dura Max is renowned for its Plastics Manufacturing Products. Dura also provides different kinds of Garbage Bins, Dust Bins, Garbage containers, and other similar products.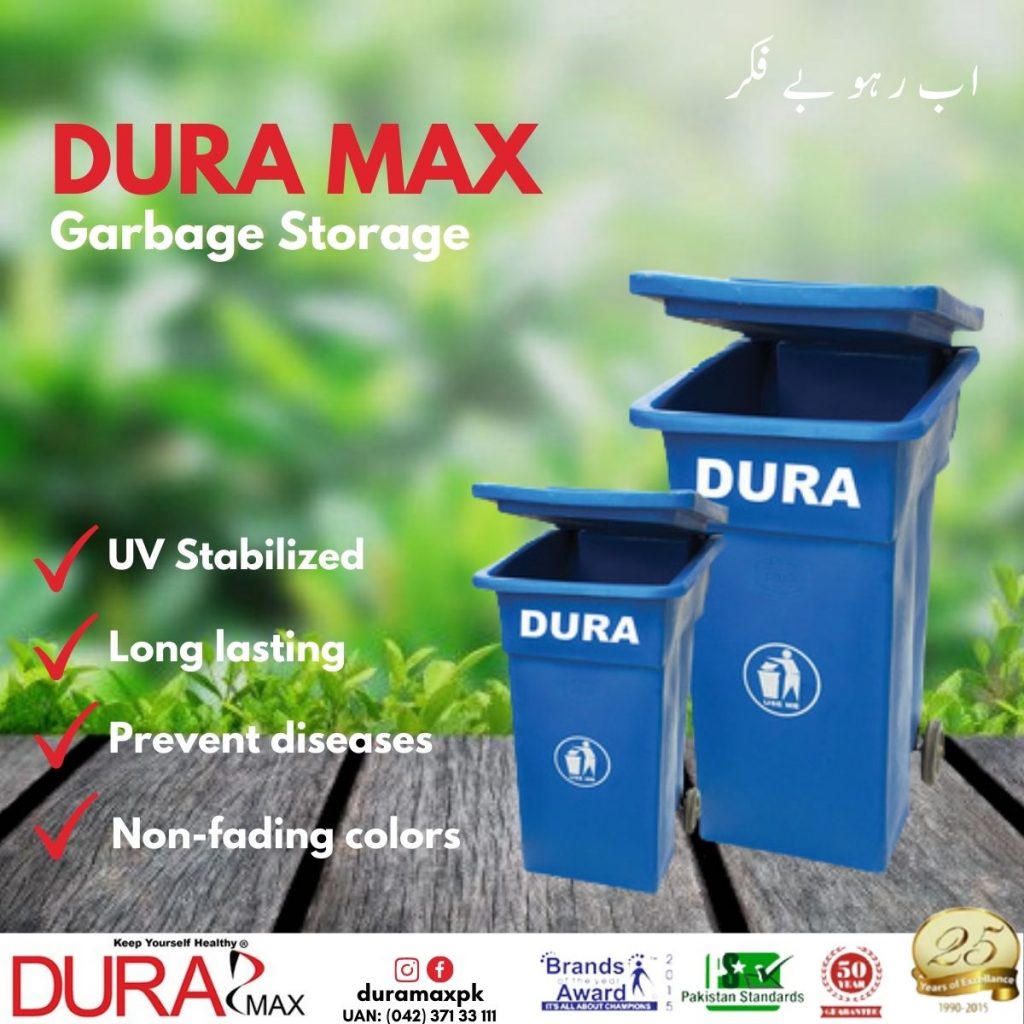 For huge waste items, large waste quantities, or both. The ideal way to store copious amounts of paper, bottles, and cans in public spaces is in a Dura Max garbage bin. These containers are appropriate for all of your outdoor activities. Multi-stream recyclables are best organized in the Dura Max bin. Multiple apertures are provided to make recycling sorting simpler and more effective. Garbage bins made by Dura Max are cheap.
Garbage bins made by Dura Max are used in public spaces like parks and playgrounds.
Importance of Dura Max Garbage Bins
• Preserve a secure environment
Dura Max garbage bins were created to stop infections from spreading from areas where waste was deposited. Garbage bins made of Dura Max are environmentally friendly and cover garbage and most smells.
You might be perplexed by this word's inclusion. If you had observed stray dogs or cats exploring garbage bins, you would have understood the problem well.
Even though most garbage is useless, some objects may draw animals due to their smell. They could even hurt themselves as a result of it. The animals can easily break through plastic bags and discover hidden riches. You can stop these things from happening if you use a Dura Max garbage bin.
Although collecting garbage is the primary duty of Dura Max garbage bins, they also maintain a tidy and clean environment. By systematically removing the trash, it is possible to make the neighborhood cleaner and more orderly.
Dura Max garbage bins make recycling more effective and more straightforward. Recycling is made simpler by sorting trash into several colors since Dura Max garbage bins come in many colors.
For Details Please contact us at 04237133111.