DuraMax offers high-quality PPRC Fittings in Lahore, Pakistan. PPRC stands for polypropylene random copolymer. The quality of the materials employed in any structure determines its infrastructure. It draws our attention to pipes, and the most frequent type is the PPRC pipe, which is used in both hot and cold-water systems. Duramax PPRC Pipe Fittings is one of Pakistan's leading manufacturers of PPRC Pipes, assisting developers in the construction of robust infrastructure by delivering high-quality products. Our PPRC pipes have great resistance to powerful chemicals and will cause fewer damages in the event of a disaster.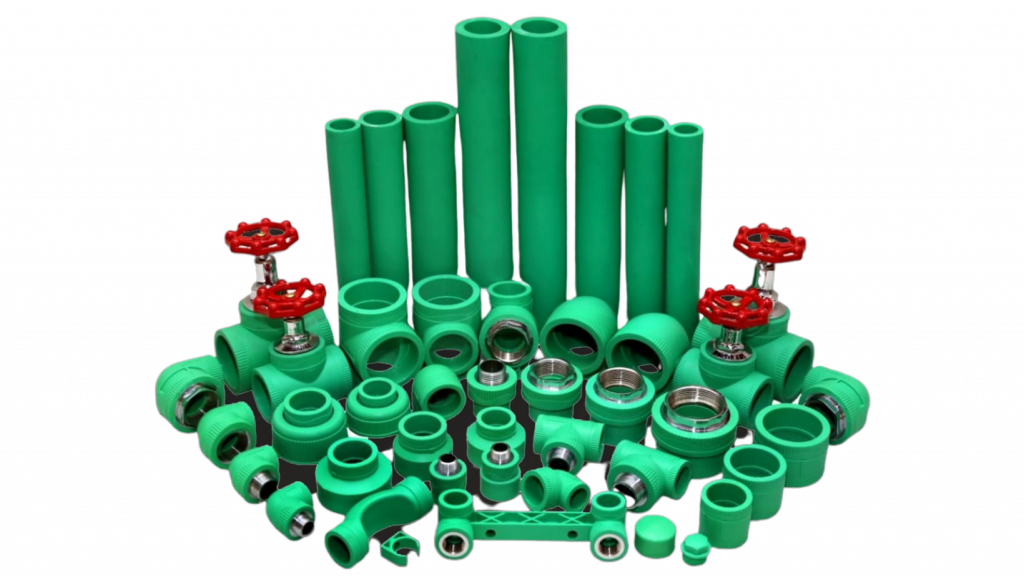 Usage and Application:
Residential, commercial, and industrial plumbing are all covered.
Transmission of potable water to homes, businesses, and industries.
Water and compressed air lines at high pressure.
Water collecting and drainage systems
Swimming pools, gyms, and water filtration systems are found both indoors and outdoors.
Irrigation piping networks of all kinds
Green Product color
Advantages
A cutting-edge manufacturing plant.
International standards are strictly followed.
Cost-effective and long-lasting (high resistance to aggressive elements)
Compatible with DuraMax PPRC fittings of the highest grade.
Only PSQCA-certified PPRC Pipes and Fittings in Pakistan.
Specifications for Raw Materials of PPRC Fittings:
Duramax PPRC Pipes and Fittings are constructed entirely of imported premium food-grade raw material.
Test for elongation.
Test for impact.
Customers may require additional services.
Check our DuraMax PPRC Pipes and Fittings for Broucher and Details.