The significance of the dura traffic barrier cannot be overstated, particularly when it comes to motorways, which may be quite dangerous. To lessen the probability of a collision or accident, safety equipment is crucial. The dura road safety barrier is one such piece of equipment that can assist safeguard both vehicles and pedestrians from injury. In this blog post, we'll examine the significance of road safety barriers as well as their function, operation, and impact.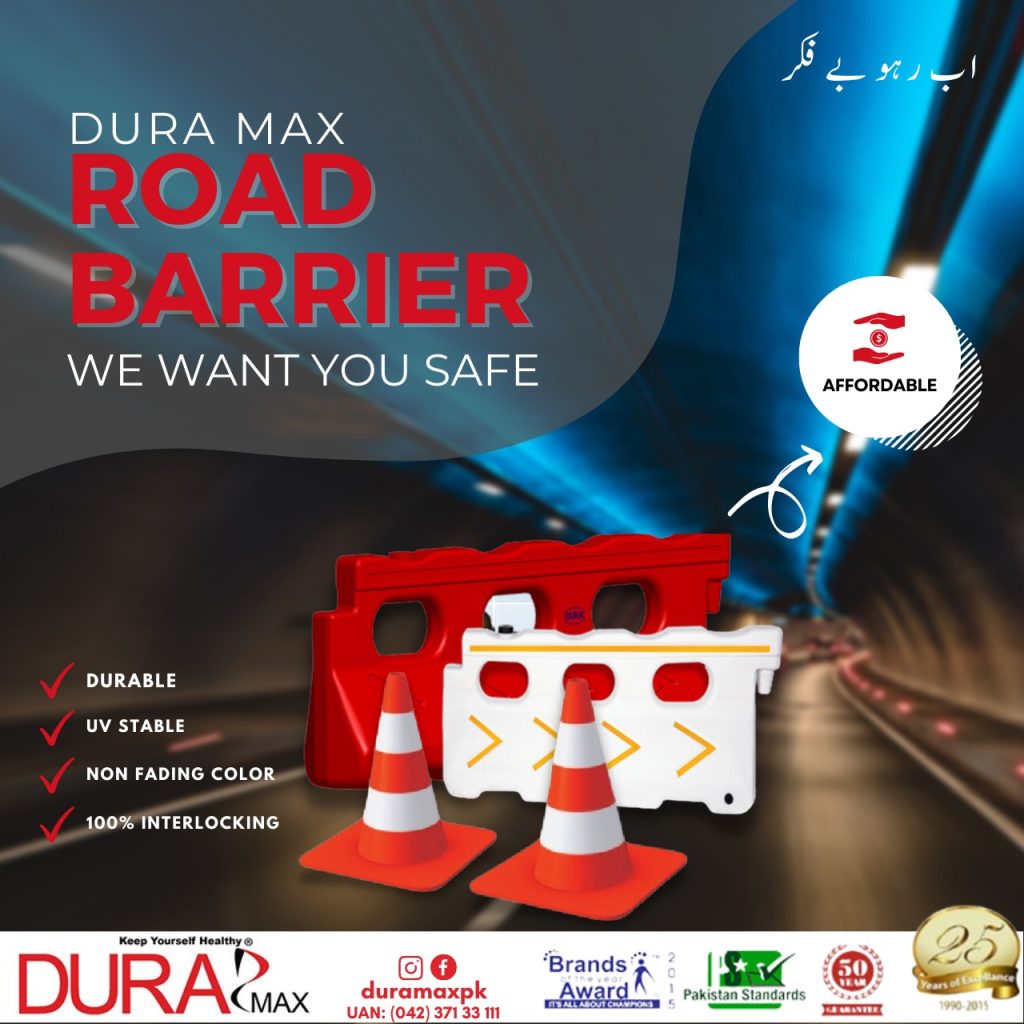 Dura Traffic Safety Tools:
For the protection of both drivers and pedestrians, road safety equipment is vital. Speed bumps, traffic signals, and guardrails are a few examples of this infrastructure. Yet, the most often employed type of safety equipment is road safety barriers. They are made to block off parts of a road or keep cars from entering specific locations in order to safeguard drivers and pedestrians from potential damage.
You may also like: Dura Water Tanks
Moreover, traffic control and checking driver compliance are accomplished with the use of road safety barriers. To prevent cars from driving in the wrong way or cutting into oncoming traffic, for instance, guardrails can be used to separate lanes of traffic. They are also used to shield pedestrians from traffic and give them a safe way to cross the street.
What Function Does a Barrier Serve?
A road safety barrier's main function is to effectively separate traffic from pedestrians. It is made to be both durable enough to endure the force of a vehicle's hit and flexible enough to survive it. This lessens the possibility of a collision or accident resulting in a fatality or serious injury.
Different traffic categories are also separated using road safety barriers. For example, a guardrail or a barrier might be used to divide a bicycle lane from a motor lane or a lane for pedestrians. This lessens the possibility of accidents between several types of transport.
The Function of Dura Safety Barriers
Road safety barriers are intended to be sturdy and long-lasting. The barrier is robust enough to survive the hit of a car and flexible enough to lessen the power of the impact thanks to this mix of materials. The effectiveness of the barrier is also influenced by its design. For example, a guardrail could have an angled top to divert an approaching vehicle's force away from the barrier. This guarantees that the barrier is unharmed in the case of an impact and lowers the likelihood of a collision.
Conclusion
For the protection of automobiles and pedestrians, road safety barriers are a crucial piece of apparatus. In the case of a collision or accident, they can assist lower the danger of suffering a catastrophic injury or passing away since they are made to be sturdy and resilient. Also, they can assist with traffic management and shall be properly to traffic regulations. For more details, please contact us at 04237133111.