Dura Max provides excellent Road Safety Barriers for both commercial and residential purposes. The following advice will help you understand why you need Dura Max Road Safety Barriers.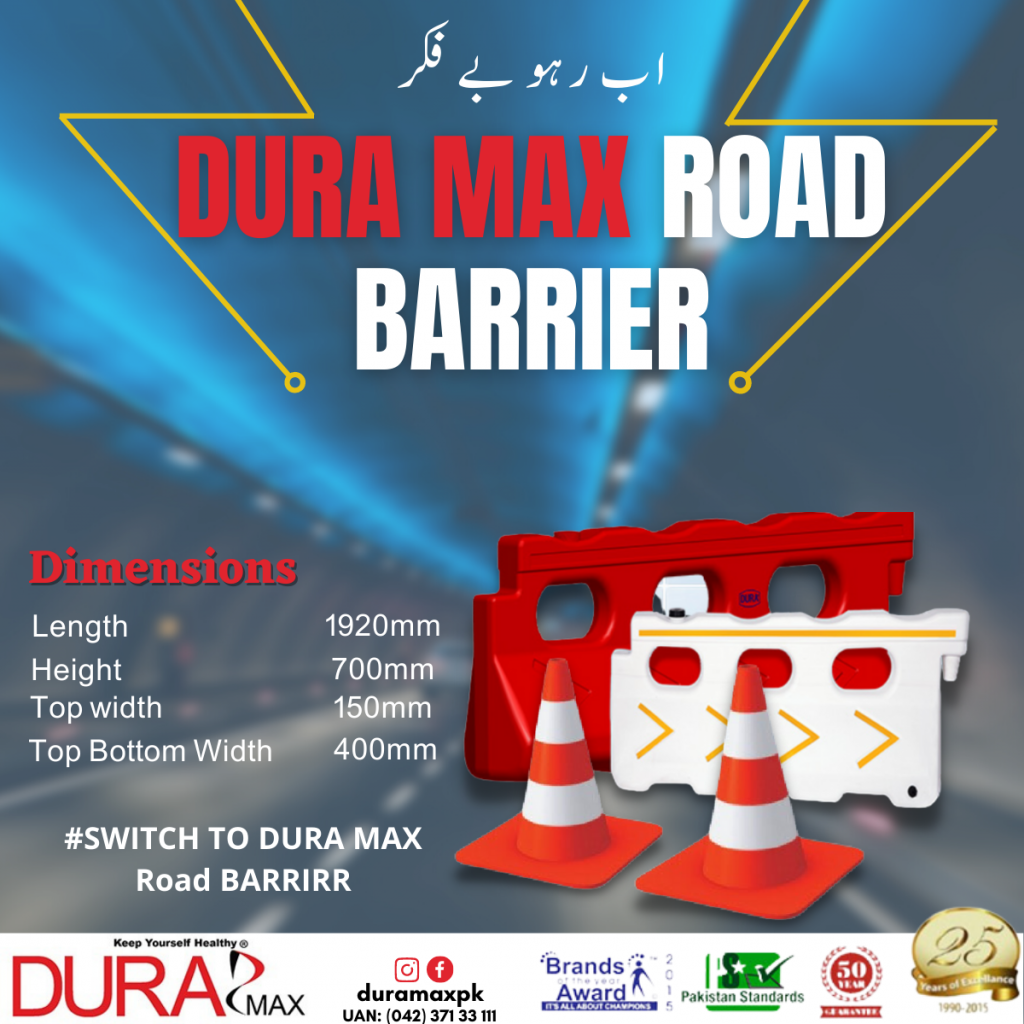 Placement of Dura Road Barriers
            It is recommended to install Dura Road Safety Barriers whether you're installing parking barriers indoors or outdoors. Extreme weather won't harm them; it will be years before they require maintenance or replacement. Applying Dura Max Road Barrier when positioning road barriers next to sharp curves is preferable. These barriers may reduce the likelihood that accident victims may endure serious injuries.
Dura Barriers are Easy-to-install
            Based on the kind of area you have, Dura Max Road Safety barriers that are simple to install have now become critical. You should consider installing Dura Max Road Safety Barriers if the area is susceptible to accidents. For example, Dura Max provides items for road safety that are simple to install and replace. They are made of durable, affect materials and activities intended to support the load capacity.
You can also read the Importance of the DURA Road Barrier
Pick outright Dura Barriers
            Safety barriers must be substantial and difficult to overlook. When walls are painted appropriately, they appear more prominent and robust. By selecting a Dura Max Road Safety Barrier, they may become more visible and alert to their immediate area. A practical way to ensure safety awareness is the Dura Max Road Safety Barrier.
Construction of Dura Road Barriers
            Due to their ability to survive harsh weather and resistance to wear and tear, Dura Max Road Safety Barriers require minimal upkeep. However, some barriers might be susceptible to harm following a hit, necessitating the replacement of the entire wall. Therefore, select obstacles that require less upkeep and repair after an accident. Superior road safety barriers from Dura Max are more resistant to damage and can resist harsh weather conditions.
Dura Road Barriers are balanced in Cost and Strength.
            Choose a safety barrier that won't destroy a hole in your wallet to get the most out of your purchase. Barriers from Dura Max are solid and long-lasting and are an economical alternative to more expensive ones. Furthermore, their goods sustain less harm from collisions.
To Place your Orders, Please Contact us at 04237133111 or Visit our Dura Road Safety Barriers Page.